Legends Champions League Spring Summer 2018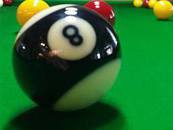 Legends Champions League Spring Summer 2018
Legends Champions League Spring Summer 2018
Legends Champions League Spring/Summer 2018
A total of 36 players have entered into four leagues of nine. Each match comprises of ten frames - all ten must be played. There is no set fixture format, however the onus is on the 'home' (first) player to arrange. A reminder we are sticking to the point per frame format – so eight matches and 80 points up for grabs. No additional points for a win or draw. Please text through the result following each match to keep the website as up-to-date as possible. The top two from each division will enter the main draw with the bottom six from each group entering the plate. Prize money as follows; Division Winner - £150 Runner Up - £75 and 3rd £50
Main / Plate Winner - £150 / Runner Up - £75. Both the main and plate knockout will be a race to seven up to the final, where it is a race to nine. As in previous years. both will be handicapped by division; Division 1 (-3), Division 2 (-2), Division 3 (-1), Division 2 (0).
Should you wish to reserve a table please call the club on 01376 327285 (business opening hours only) or text 07852713807 (the texts will be answered during business hours).
Finally, please avoid arranging matches on Tuesday after 6.30pm, as it is league night at the club and there may not be a table available.

Any problems please call Steve on 07968090752
Follow the site to get the latest news and results straight to your email
Weather

2 MPH SE
83% humidity
Tue

31°C
22°C
Wed

30°C
21°C
Thu

29°C
20°C
Fri

30°C
20°C